Eggy Party was officially launched in Southeast Asia on September 8th, 2023, with Thai, Indonesian, Malaysian,  Traditional Chinese, Simplified Chinese, and English available as language options. Those in the SEA region who pre-registered their interest in the game will not only receive special rewards on launch, but they'll be able to take part in the game's new Rock and Roll seasonal event on day one, where they can win new musical-themed gear for their Eggies.
Eggy Party is a competitive multiplayer game available on Android and iOS devices. The adorable Eggies inhabit the world of Eggy Party, and you'll get one of your own, who you can deck out in fabulous clothing as they take part in events against other players. In Eggy Party, the goal is to survive a chain of minigames, where the players are whittled down each round in whacky survival games, with everyone aiming to be the last Eggy standing. There's also an entire creator mode for you to play with, as the Eggy Workshop lets you design and make your own levels so that you can share them with players worldwide and let them take on your devious creations.
Now that Eggy Party has launched in Singapore, Indonesia, Thailand, the Philippines, Malaysia, Myanmar, Laos, Cambodia, and East Timor, those who pre-registered their interest in the game will receive a ton of benefits, as the following rewards will be available based on the number of people who signed up:
Bottle Cap: 4000 Pre-Registrants
50 Fashion Badges: 20,000 Pre-Registrants
Limited Edition Outfit:  40,000 Pre-Registrants
Limited Edition Avatar Name Frame: 80,000 Pre-Registrants
10 Bottle Cap Mystery Box Draws: 200,000 Pre-Registrants
The new players in the SEA region can jump straight into Eggy Party's Rock and Roll seasonal event, bringing seven new maps to the game, including Just Dance, Music Box, Sonic Sprint, Feel the Beat, and more! If you play these maps, you can participate in the Rock Roll Season Activity Tasks, earning Music Notes, which can be exchanged for Rock Coins to spend on outfits and accessories, including the Top Hits Kids and Music Player. Also, if you up top-up during the Rock and Roll season, you can receive top-up benefits, with up to 66 Shining Coins available to claim. Topping up by any amount during the Rock and Roll event will also earn you the Cowie outfit and the Waacking action.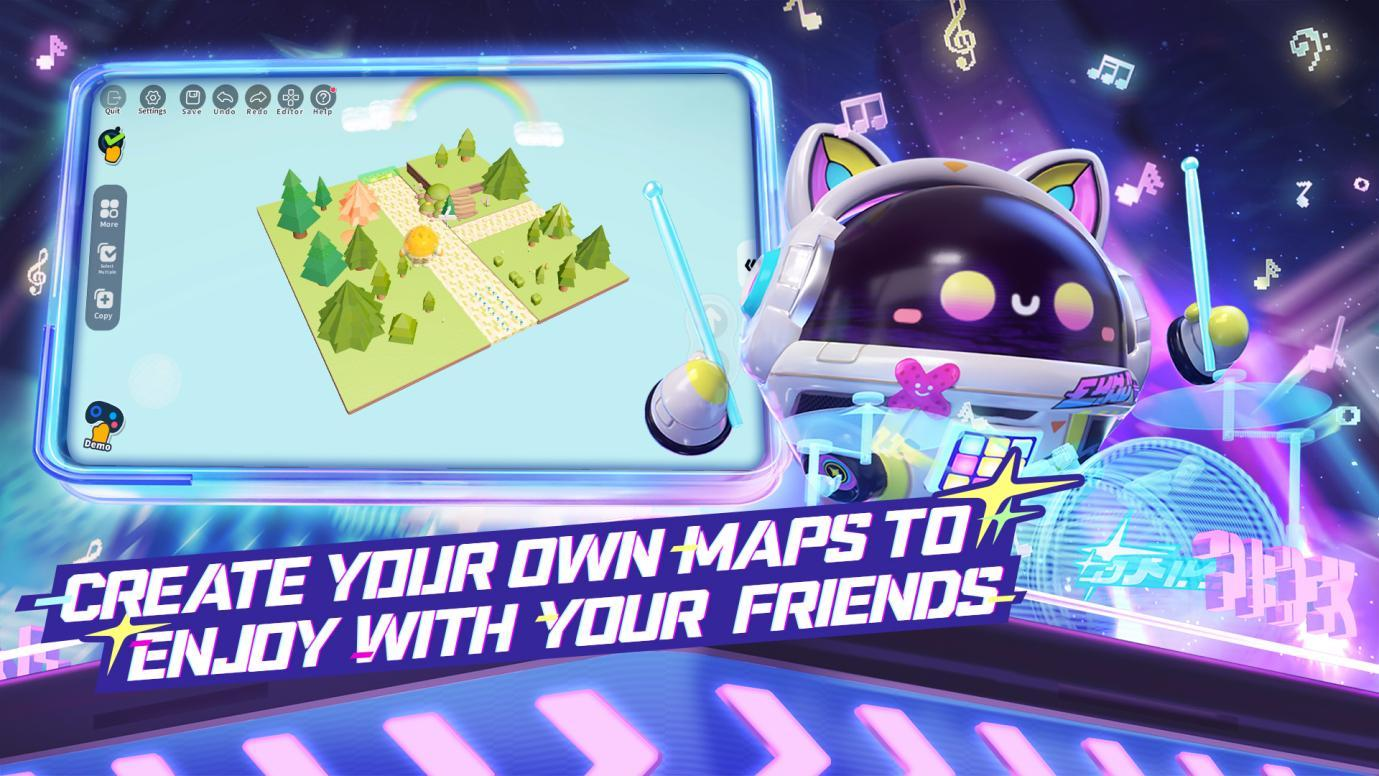 Many rewards and unlockables will be available during the Rock and Rock seasonal event. These include the Rock and Roll Season Mystery Box, where you can win awesome new outfits for your Eggy, such as the Obsidian – Main Vocalist, Carol – the Guitarist, and the Robo-Drummer. Also, there are the Rock and Roll Seasonal Ranked Party rewards, as completing the Egg Rank Tasks will earn you the Spring Diary outfit, the Mini Keyboard accessory, and the Loyal Fan Avatar Frame!
The Rock and Roll Season Party Pass will arrive, allowing you to unlock outfits and accessories by completing special Activity Tasks. As you finish the tasks, you'll unlock clothing, such as Doge, Drake – the Mixologist, and the Green Leaf Frog, and earn extra Shiny Coins and Egg Coins. Suppose you're already participating in the Take the Cake Season Party Pass. In that case, any experience remaining will automatically be converted to fashion badges when server maintenance for the Rock and Roll event begins.
On top of all the other excitement in Eggy Party, there is also the What the Duck game, which will run from September 8th to 21st. A special event is underway in Eggy Party, as 'To Arms, Eggies!' is live and will run until September 21st. In this event, completing special tasks will earn you three exceptional outfits: Jade Spear, Palace of Sword & Heart, and Valley of Flowers Doctor. While this event is ongoing, there will be a discount on the stunning Purple Sky Fairy outfit, which can be yours for only 60 Egg Coins!
Finally, Eggy Party is holding a crossover with the adorable Bubble Egg toys as part of an event that will run until September 14th. In this match made in Heaven, the Bubble Eggs visit Eggy Island and hang out with their Eggy brethren. You can keep this crossover going permanently for 640 Egg Coins, creating an Egg Paradise in your game.
There are so many things going on in Eggy Party at the moment that it's hard to keep track of them all. From crossovers to special events to the introduction of new players from around the world, September 2023 might be the biggest month for Eggy Party just yet, and things are just getting started, so make sure to download Eggy Party from the App Store or Google Play and follow the game on its official social media channels, to become part of one of the most eggscelent games of the year.
During this special occasion, Ethan Wang, Senior Vice President of NetEase Inc. , expressed his enthusiasm for this new milestone.
At NetEase, we are thrilled to bring our innovative games to Southeast Asia. The launch of Eggy Party in this region showcases our solid commitment to delivering the best possible gaming experiences to players worldwide. We are not just expanding geographies, but also establishing long-lasting connections with our global player community. This step holds great significance for us, as it marks a daring leap into the future.